Prospect Researcher
Full Time
WordPress database error: [Disk full (/tmp/#sql_2e1_0.MAI); waiting for someone to free some space... (errno: 28 "No space left on device")]
SHOW FULL COLUMNS FROM `wprm_options`
WordPress database error: [Disk full (/tmp/#sql_2e1_0.MAI); waiting for someone to free some space... (errno: 28 "No space left on device")]
SHOW FULL COLUMNS FROM `wprm_options`
WordPress database error: [Disk full (/tmp/#sql_2e1_0.MAI); waiting for someone to free some space... (errno: 28 "No space left on device")]
SHOW FULL COLUMNS FROM `wprm_options`
WordPress database error: [Disk full (/tmp/#sql_2e1_0.MAI); waiting for someone to free some space... (errno: 28 "No space left on device")]
SHOW FULL COLUMNS FROM `wprm_options`
WordPress database error: [Disk full (/tmp/#sql_2e1_0.MAI); waiting for someone to free some space... (errno: 28 "No space left on device")]
SHOW FULL COLUMNS FROM `wprm_options`
WordPress database error: [Disk full (/tmp/#sql_2e1_0.MAI); waiting for someone to free some space... (errno: 28 "No space left on device")]
SHOW FULL COLUMNS FROM `wprm_options`
WordPress database error: [Disk full (/tmp/#sql_2e1_0.MAI); waiting for someone to free some space... (errno: 28 "No space left on device")]
SHOW FULL COLUMNS FROM `wprm_options`
WordPress database error: [Disk full (/tmp/#sql_2e1_0.MAI); waiting for someone to free some space... (errno: 28 "No space left on device")]
SHOW FULL COLUMNS FROM `wprm_options`
WordPress database error: [Disk full (/tmp/#sql_2e1_0.MAI); waiting for someone to free some space... (errno: 28 "No space left on device")]
SHOW FULL COLUMNS FROM `wprm_options`
WordPress database error: [Disk full (/tmp/#sql_2e1_0.MAI); waiting for someone to free some space... (errno: 28 "No space left on device")]
SHOW FULL COLUMNS FROM `wprm_options`
WordPress database error: [Disk full (/tmp/#sql_2e1_0.MAI); waiting for someone to free some space... (errno: 28 "No space left on device")]
SHOW FULL COLUMNS FROM `wprm_options`
WordPress database error: [Disk full (/tmp/#sql_2e1_0.MAI); waiting for someone to free some space... (errno: 28 "No space left on device")]
SHOW FULL COLUMNS FROM `wprm_options`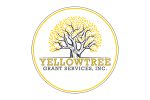 WordPress database error: [Disk full (/tmp/#sql_2e1_0.MAI); waiting for someone to free some space... (errno: 28 "No space left on device")]
SHOW FULL COLUMNS FROM `wprm_options`
WordPress database error: [Disk full (/tmp/#sql_2e1_0.MAI); waiting for someone to free some space... (errno: 28 "No space left on device")]
SHOW FULL COLUMNS FROM `wprm_options`
WordPress database error: [Disk full (/tmp/#sql_2e1_0.MAI); waiting for someone to free some space... (errno: 28 "No space left on device")]
SHOW FULL COLUMNS FROM `wprm_options`
WordPress database error: [Disk full (/tmp/#sql_2e1_0.MAI); waiting for someone to free some space... (errno: 28 "No space left on device")]
SHOW FULL COLUMNS FROM `wprm_options`
WordPress database error: [Disk full (/tmp/#sql_2e1_0.MAI); waiting for someone to free some space... (errno: 28 "No space left on device")]
SHOW FULL COLUMNS FROM `wprm_options`
WordPress database error: [Disk full (/tmp/#sql_2e1_0.MAI); waiting for someone to free some space... (errno: 28 "No space left on device")]
SHOW FULL COLUMNS FROM `wprm_options`
Website
andy@ottawa-worldskills.org
WordPress database error: [Disk full (/tmp/#sql_2e1_0.MAI); waiting for someone to free some space... (errno: 28 "No space left on device")]
SHOW FULL COLUMNS FROM `wprm_options`
WordPress database error: [Disk full (/tmp/#sql_2e1_0.MAI); waiting for someone to free some space... (errno: 28 "No space left on device")]
SHOW FULL COLUMNS FROM `wprm_options`
WordPress database error: [Disk full (/tmp/#sql_2e1_0.MAI); waiting for someone to free some space... (errno: 28 "No space left on device")]
SHOW FULL COLUMNS FROM `wprm_options`
WordPress database error: [Disk full (/tmp/#sql_2e1_0.MAI); waiting for someone to free some space... (errno: 28 "No space left on device")]
SHOW FULL COLUMNS FROM `wprm_options`
WordPress database error: [Disk full (/tmp/#sql_2e1_0.MAI); waiting for someone to free some space... (errno: 28 "No space left on device")]
SHOW FULL COLUMNS FROM `wprm_options`
WordPress database error: [Disk full (/tmp/#sql_2e1_0.MAI); waiting for someone to free some space... (errno: 28 "No space left on device")]
SHOW FULL COLUMNS FROM `wprm_options`
WordPress database error: [Disk full (/tmp/#sql_2e1_0.MAI); waiting for someone to free some space... (errno: 28 "No space left on device")]
SHOW FULL COLUMNS FROM `wprm_options`
WordPress database error: [Disk full (/tmp/#sql_2e1_0.MAI); waiting for someone to free some space... (errno: 28 "No space left on device")]
SHOW FULL COLUMNS FROM `wprm_options`
WordPress database error: [Disk full (/tmp/#sql_2e1_0.MAI); waiting for someone to free some space... (errno: 28 "No space left on device")]
SHOW FULL COLUMNS FROM `wprm_options`
WordPress database error: [Disk full (/tmp/#sql_2e1_0.MAI); waiting for someone to free some space... (errno: 28 "No space left on device")]
SHOW FULL COLUMNS FROM `wprm_options`
WordPress database error: [Disk full (/tmp/#sql_2e1_0.MAI); waiting for someone to free some space... (errno: 28 "No space left on device")]
SHOW FULL COLUMNS FROM `wprm_options`
WordPress database error: [Disk full (/tmp/#sql_2e1_0.MAI); waiting for someone to free some space... (errno: 28 "No space left on device")]
SHOW FULL COLUMNS FROM `wprm_options`
WordPress database error: [Disk full (/tmp/#sql_2e1_0.MAI); waiting for someone to free some space... (errno: 28 "No space left on device")]
SHOW FULL COLUMNS FROM `wprm_options`
WordPress database error: [Disk full (/tmp/#sql_2e1_0.MAI); waiting for someone to free some space... (errno: 28 "No space left on device")]
SHOW FULL COLUMNS FROM `wprm_options`
WordPress database error: [Disk full (/tmp/#sql_2e1_0.MAI); waiting for someone to free some space... (errno: 28 "No space left on device")]
SHOW FULL COLUMNS FROM `wprm_options`
WordPress database error: [Disk full (/tmp/#sql_2e1_0.MAI); waiting for someone to free some space... (errno: 28 "No space left on device")]
SHOW FULL COLUMNS FROM `wprm_options`
WordPress database error: [Disk full (/tmp/#sql_2e1_0.MAI); waiting for someone to free some space... (errno: 28 "No space left on device")]
SHOW FULL COLUMNS FROM `wprm_options`
WordPress database error: [Disk full (/tmp/#sql_2e1_0.MAI); waiting for someone to free some space... (errno: 28 "No space left on device")]
SHOW FULL COLUMNS FROM `wprm_options`
Prospect Researcher – Virtual (within Canada)
Full-time
Contract – 12 months with the possibility of extension
$52,000- $58,000 annually
YellowTree Grant Services is a fast-paced grant writing and grants management agency with a fantastic team that works hand-in-hand with our clients. We are mission-driven and focused because we care deeply about what we do. We are genuinely committed to equity and inclusion, social justice, and environmental sustainability. We are seeking a Prospect Researcher to join our growing team – someone who is passionate about supporting charities and non-profits so that they can secure their funding and achieve their goals.
You, the Prospect Researcher, are a curious, proactive self-starter who will enjoy getting to know our clients and their funding needs. You'll dazzle us with your uncanny research abilities to find funders that fit them like a glove, and to provide support to other team members who need prospect research assistance.
At YellowTree we offer a collaborative and supportive work environment, paid sick days and an annual personal day, as well as two weeks of paid vacation and extra time off between December 25-January 1 each year. Staff have the ability to work from home anywhere across Canada, with some flexibility in their working hours.
Company Values: Integrity, Excellence, Professionalism, Compassion, Hope, and Justice
Position Summary
Reporting to the CEO, as the Prospect Researcher you will research our subscription databases to identify potential foundation (corporate, public, and family) funding opportunities as well as government grant opportunities that align with our clients' missions and funding goals. You will relay this information succinctly and clearly – both verbally and in writing – to our clients and provide them with strategic insights on the funders that you find. You will also work closely with YellowTree team members to conduct secondary, online research to identify relevant information for grant applications.
List of Main Responsibilities
Grant Prospect Research for Our Clients
• Meet with our non-profit clients to understand their missions, goals, and funding priorities.
• Synthesize client goals and funding priorities into appropriate database search terms.
• Research aligned grant opportunities through subscription-based databases, general internet searches as well as Canadian federal, provincial, and municipal website searches.
• Complete an in-depth examination of potential grant opportunities to further assess grant alignment, which sometimes requires contact with funders.
• Exercise sound judgement in evaluating funder information to determine whether they are a good fit for our clients.
• Develop a summary of grants available for clients outlining a description of the funding body, their funding priorities, their grants available, deadlines, relevant gift histories and any strategic insights developed through the course of your research. Produce written reports which clearly and accurately synthesize information from multiple sources in a clear and coherent manner.
• Meet with our non-profit clients to verbally outline and explain the alignment of funders selected for the report and provide strategic advice on your findings.
• Through professional development, keep up-to-date with effective prospect research and prospect management techniques as well as trends in the prospect research profession and the advancement/fundraising field.
Research for the YellowTree Team
• Identify ongoing grant opportunities for the YellowTree team and our clients through analysis of online sources.
• Work with YellowTree team members to conduct secondary, online research to identify and incorporate requested information into grant applications.
• Identify and quality prospects to be included in YellowTree's monthly newsletter, website and social media publications.
• As required, create appropriate hyperlinks, citations and references (endnotes, footnotes, parenthetical citations) in APA form in grant-related documents.
• Other duties as required.
List of Key Qualifications
• 1-3 years experience in prospect research preferred.
• Minimum 1-3 years' experience in the non-profit field.
• Experience working with prospect research databases (Grant Connect, Grant Advance, Grant Watch, Grant Station & Devex, for example) preferred.
• Proficiency in the collection, analysis, interpretation and evaluation of information and in locating relevant prospect information using a variety of online research databases and other resources.
• Working knowledge of where to find government (federal, provincial, municipal) grant opportunities.
• Proven ability to set priorities, meet deadlines and manage several projects simultaneously within tight timeframes.
• Exceptional attention to detail in gathering information and in synthesizing that information into superior written and verbal reports and presentations.
• Ability to concentrate for long periods of time.
• Critical thinking, good judgment
• Strong organizational skills
• Experience working collaboratively in team settings (remotely or in-person) to accomplish goals.
• Demonstrated professionalism in ethically handling confidential information with discretion.
• Proficiency with Microsoft Office (Word and Excel)
• Experience working in a billable hour environment an asset.
• Bilingualism (French/English or other) is considered an asset.
This role is a 12-month contract with the possibility of extension.
How to Apply
Qualified applicants are encouraged to send their c.v. and a cover letter to info@yellowtreegrants.com . The posting will remain open until a suitable candidate has been found.
Accommodations are available on request for candidates taking part in the selection process; please let us know if you require a specific accommodation.
YellowTree encourages applications from members of equity-deserving groups, including but not limited to candidates who are racialized, Black, First Nations, Inuit, and Métis peoples, persons identifying as LGBTQ2SI+, and persons with disabilities. Candidates are asked to please self-identify in their application.
WordPress database error: [Disk full (/tmp/#sql_2e1_0.MAI); waiting for someone to free some space... (errno: 28 "No space left on device")]
SHOW FULL COLUMNS FROM `wprm_options`
WordPress database error: [Disk full (/tmp/#sql_2e1_0.MAI); waiting for someone to free some space... (errno: 28 "No space left on device")]
SHOW FULL COLUMNS FROM `wprm_options`
WordPress database error: [Disk full (/tmp/#sql_2e1_0.MAI); waiting for someone to free some space... (errno: 28 "No space left on device")]
SHOW FULL COLUMNS FROM `wprm_options`
WordPress database error: [Disk full (/tmp/#sql_2e1_0.MAI); waiting for someone to free some space... (errno: 28 "No space left on device")]
SHOW FULL COLUMNS FROM `wprm_options`
WordPress database error: [Disk full (/tmp/#sql_2e1_0.MAI); waiting for someone to free some space... (errno: 28 "No space left on device")]
SHOW FULL COLUMNS FROM `wprm_options`
WordPress database error: [Disk full (/tmp/#sql_2e1_0.MAI); waiting for someone to free some space... (errno: 28 "No space left on device")]
SHOW FULL COLUMNS FROM `wprm_options`
WordPress database error: [Disk full (/tmp/#sql_2e1_0.MAI); waiting for someone to free some space... (errno: 28 "No space left on device")]
SHOW FULL COLUMNS FROM `wprm_options`
WordPress database error: [Disk full (/tmp/#sql_2e1_0.MAI); waiting for someone to free some space... (errno: 28 "No space left on device")]
SHOW FULL COLUMNS FROM `wprm_options`
WordPress database error: [Disk full (/tmp/#sql_2e1_0.MAI); waiting for someone to free some space... (errno: 28 "No space left on device")]
SHOW FULL COLUMNS FROM `wprm_options`
WordPress database error: [Disk full (/tmp/#sql_2e1_0.MAI); waiting for someone to free some space... (errno: 28 "No space left on device")]
SHOW FULL COLUMNS FROM `wprm_options`
WordPress database error: [Disk full (/tmp/#sql_2e1_0.MAI); waiting for someone to free some space... (errno: 28 "No space left on device")]
SHOW FULL COLUMNS FROM `wprm_options`
WordPress database error: [Disk full (/tmp/#sql_2e1_0.MAI); waiting for someone to free some space... (errno: 28 "No space left on device")]
SHOW FULL COLUMNS FROM `wprm_options`