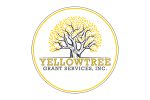 YellowTree Grant Services, Inc.
About the Company
YellowTree is a business that works with non-profit clients to find and successfully apply for grants since 2018, saving them valuable time and internal resources.
We work with national, provincial and front-line organizations across Canada. YellowTree offers one-off services and annual packages to non-profits throughout the entire grant cycle, from research and planning, to writing and applying, through to monitoring and reporting.
Our clients are active in many fields, including the arts, the environment, social services, education, healthcare, sports, humanitarian aid, Indigenous communities, 2SLGBTQI+ communities, and human rights, to name a few.