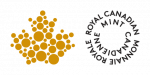 Royal Canadian Mint
About the Company
The Royal Canadian Mint is a progressive commercial Crown Corporation with more than 1,200 employees based in Ottawa and Winnipeg. If you want to be part of a dynamic organization with a global reputation for quality and innovation, we invite you to consult our varied career opportunities.
As an equal opportunity employer, we welcome applications from women, Indigenous peoples, persons with disabilities and members of visible minorities. A diverse pool of candidates will help us to achieve hiring the most qualified candidates.
The Royal Canadian Mint is committed to achieving and maintaining a workforce that reflects and embraces the diversity of Canadian society, and to providing an environment that promotes inclusion, equity and respect for others.
We take great pride in the diverse talents of our workforce, and offer our employees a friendly work environment, competitive salaries, performance bonuses, comprehensive benefits and the opportunity to grow.