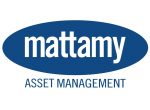 Mattamy Homes
About the Company
At Mattamy we believe helping to create the places you are proud to call home is noble and life-changing work.
A company driven by values and principles.
Our core values are more than mere words on a page – they form the defining elements of Mattamy's culture, helping to guide what we do and how we behave, every day.
Commitment: We will ensure excellence is the standard for everything we do. We focus on and commit to quality in our work and in the relationships we have with our many stakeholders.
Teamwork: We will respect and support each other in doing what is right. Teamwork is how we get things done at Mattamy, and at the heart of working together is support for each other.
Community: We will have a positive impact in all of our communities. Our community involvement is at the core of who we are, and is all about having an impact, not merely playing a role.
Building homes and neighbourhoods since 1978 means more than 40 years of making homeowners' dreams a reality. As the largest privately owned homebuilder in North America, and with over 2,000 employees strategically located across Canada and the United States, each one of our team members makes an incredible impact. Together, our ideas shape the future of homebuilding by imagining new ways to develop connections and build vibrant communities. To do that, we rely on individuals who have bold visions and are always striving to be the best. Individuals who are all in. For all that you give us, we strive to give you just as much.