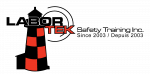 Labour Tek
About the Company
Labor Tek is a locally owned and operated business with over 25 years of vast experience and knowledge in the staffing and training industry. Labor Tek has two distinct lines of business: Labor Tek Personnel Services and Labor Tek Safety Training & Consulting.
Labor Tek Personnel Services provides permanent, contractual and temporary staffing services to over 1500+ clients in the National Capital Area operating in sectors as broad and diverse as construction, retail, warehousing, industrial and manufacturing, property management, financial, IT, and Customer service.
At Labor Tek, we have raised industry standards to provide employers, employees and students with the highest level of professional ethics, and honesty. Our amazing growth over the past few years can be directly attribute to our dedication and passion as well as our positive approach to the safety requirements of our clients. Our combined experiences have become a valuable resource of information for many individuals and organizations in the National Capital Region and beyond.
Labor Tek is dedicated to connecting employers with the very best in temporary, permanent placement, and contract resources. To this end, we have developed and implemented a range of standards in customer service to ensure 100% client satisfaction on every assignment undertaken no matter the amount of placements required.
Your trusted partner in the staffing industry
Over the past two decades Labor Tek Personnel Services has grown into being a leading staffing and employment agency for the public and private sectors including the federal government. Whether you are looking for a temporary, temp to perm, contract or permanent placement in Administrative support, Accounting, Management, IT Jobs (Information Technologies), Specialized Professional, Warehousing, Construction Trades, Labor Tek is best positioned to help you achieve your professional goals.
When you register with Labor Tek, you will have access to the best employers in the Ottawa / Gatineau area, where your drives and abilities will be utilized to the level of personal satisfaction that you are aiming for. Our continued success has been assured by matching your profile to the requirements of the position and offering personalized and customized services to our clients.
Finding the right candidate for your organization is not always easy. At Labor Tek our goal is to lift the burden of recruitment off the shoulders of our clients so that they can focus on their business. Our client services include Testing and Training of all our candidates. When we staff a key position for your organization, we always make use of our extensive expertise and industry knowledge to understand your business environment and only refer to you the candidates that best fit the position, your organization's culture and geographic location.