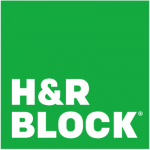 H&R Block Ottawa West
About the Company
Canada's leading tax preparation firm for over 55 years
Our Company
At H&R Block, we have the expertise to handle all tax situations, with over 900+ locations from coast to coast.
What makes us a Canadian leader?
Our growth in Canada has been tremendous. We serve taxpayers in more than 900+ offices across the country, with a team of Tax Experts using the latest technology to prepare all types of returns, including personal, small business, corporate, farm, trucker, fishing, U.S., rental, and estate. With offices across North America and in 13 foreign countries, we're able to prepare tax returns for all Canadians no matter where they are.
We train the experts
Our Tax Experts are trained through our highly-regarded H&R Block Tax Academy™. For over seventy hours, they prepare for every type of tax situation, so they can be ready for you when you walk through the door – or call. Become a part of the Team for discounted associate Tax Academy training every fall