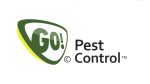 GO! Pest Control
About the Company
ABOUT US:
Founded in 2015, GO! Pest Control knows all that there is to know about bugs, rodents and everything wild life related. Our full range of services cover any residential or commercial pest problem, and includes mechanical, biological, chemical, and natural pest control methodology. Our goal is to ensure that your environment is pleasant, safe, and healthy.
OUR TEAM:
A team of highly trained and fully licensed Pest Control & Extermination experts, with a combined experience of over 75yrs, making us a top leader in the pest control industry. A continuous training and formation of leading pest management technologies and methodologies is what keeps us current in all aspects and criteria of pest and wildlife control, make us your specialists when it comes to assessing any situation you may be challenged with. Excellent customer service along with understanding that each client is unique, and taking a specialized approach is what makes us stand out from the rest. Covering the Province of Ontario, with strategically placed offices in Ottawa and Toronto allows us to provide immediate response to any pest control related situation that may arise. We take infestations as seriously as we do the environment and the safety of human & protect wildlife.
OUR PEST CONTROL PHILOSOPHY:
A hygienic working and living environment is a healthy working and living environment. Our systematic approach to pest control allows you to focus on your work and your life. Quality control is very important to us. Over our many years in business, we've developed a foolproof system of monthly, quarterly, and yearly pest control maintenance services that guarantees results!
OUR PEST SOLUTIONS:
Integrated Pest Management (IPM):
Integrated Pest Management is a prevention service of exterior bait stations, interior monitoring with use of bait stations, glue boards, insect monitors and other pest related devices that will monitor, remove and reduce pest activity in all common areas such as electrical rooms, storage rooms, public access areas, underground and above parking areas and exterior perimeter. This service is fully tailorable to meet any requirements your property may have. Pest and Wild Life Control:
Our humane and environmentally safe exclusion services include trapping & relocating wildlife, securing entry points to prevent infestation or re-entry and providing long lasting solutions for rodent problems such as mice, rats, racoons, squirrels and all other rodents.
Bird Control:
GO! Pest Control is the leader in the industry of innovative bird exclusion, trapping, monitoring and removal. Our safe and humane approach of pest birds allows us to help rid you of any issue you may be faced with.
Insect Extermination:
GO! Pest Control's industry leading programs for large and small insects include treatments with baits, liquid residuals and trapping devices depending on your specific needs. This includes spiders, ants, ladybugs, silverfish, cockroaches, bees, hornets, wasps, and all other types of insects.
WHY CHOOSE GO! PEST CONTROL?
We offer a wide variety of pest and wildlife control services for residential, commercial and industrial clients. Our pest control and wildlife technicians are government licensed, fully insured, certified, bonded, highly trained and experienced. We operate via an unmarked fleet of trucks with full equipment on hand, to avoid unnecessary return trips or site visits. We offer a diverse range of prevention services allowing us to deliver long term and long lasting solutions. Our reporting methods are second to none, as we pride ourselves in providing information to our clients immediately after service has been completed in order to act as quickly as possible / required based on our findings and recommendations. For your peace of mind, we carry comprehensive and extensive liability and property damage insurance of $5,000,000 combined with WSIB certification.