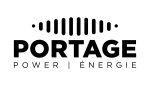 Energy Ottawa Inc. (Portage Power)
About the Company
We are committed to building a sustainable energy future that benefits people and the planet through our clean generation practices and community-minded approach – because we know that the 'how' matters. We leverage renewable technologies to create electricity responsibly, integrating with the businesses and communities that surround us. Our work makes people's lives easier, more efficient, enjoyable and sustainable, and we believe that by sharing our knowledge and experiences we can help shape the future of the industry and produce more informed and engaged customers.
Founded in 2000 as Energy Ottawa, Portage Power is Ontario's largest municipally-owned producer of green power. For more than a decade, we have been adapting and growing to meet energy demands with facilities in Canada and the United States. Portage Power is an affiliate of Hydro Ottawa Holding Inc. Since 2012, our renewable generation capacity has grown more than five-fold – from 22 MW to 128 MW today. And this is just the beginning.
We're putting our energy toward building a brighter future.